TUDAY Spiritual Ministries Celebrates 40 Years with programs to battle increased suicides and heal trauma, as well as programs that educate and inspire today's youth and their families.
On September 2, 2019, Reverend BIll Minson celebrates 40 years of TUDAY (The Urban Domestic Affairs of the Young) MINISTRIES with a focus and determination to reduce incidents of suicide and encourage conversation about our mental health issues to reduce the shame and stigma currently attached to what affects so many of us. Pursuing treatment MUST be our goal as simple human maintenance.

TUDAY MINISTRIES began in Baltimore, MD in 1979 where Reverend Minson served as consultant to Superintendent of Baltimore City schools presenting programs to inspire, inform and motivate students, parents and educators. Oprah Winfrey, Nick Ashford, Valerie Simpson, Ray Parker Jr., doctors, judges and others spoke to students in TUDAY'S Alliance For Success programs. He received a Commendation from President Ronald Reagan in 1980 for his work and became a consultant to Los Angeles and New York school superintendents presenting his programs.
I'm a paragraph. Click here to add your own text and edit me. It's easy. Just click "Edit Text" or double click me to add your own content and make changes to the font. I'm a great place for you to tell a story and let your users know a little more about you.
ACT - AMERICA COME TOGETHER, is a national unity campaign inviting Americans to unite as a force of kindness, goodwill and service to their communities and the nation. ACT eliminates areas of division we are currently dealing with and replaces them with positive action. ACT is the solution to our problems of a divided nation.
READ
by Ray Parker Jr. & Rev. Bill Minson
The first thing to understand about The Parker Principles is that they WORK! They work for almost every aspect of your life because they aren't just about money. They are about how you live your life, the choices you make, and the legacy you leave behind. You may think the principles are simple and straightforward — in fact, they are — but the ramifications are many, as are the blessings.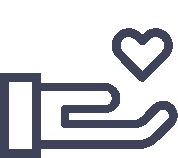 "We heal each others pain by reaching out with love."